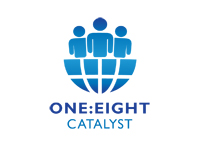 What do we do at One Eight Catalyst?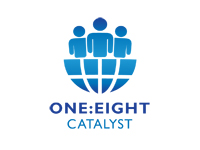 At One Eight Catalyst, we have a deep heart to pursue the Completion of the Great Commission worldwide because we believe that every person on earth deserves to hear the Greatest Story ever told. Our mission statement reads: We exist to create resources and deliver training that is a catalyst enabling Christians to find Great Commission fulfillment. This is what we exist to do and the reality is that there are people both in our Western context who need Jesus and those around the World that need Jesus. In creating resources and delivering training, our heart is that all Christians will find Biblical obedience in Great Commission fulfillment. In fact, the 'One Eight' of our name comes from Acts 1:8, 'But you will receive power when the Holy Spirit has come upon you, and you will be my witnesses in Jerusalem and in all Judea and Samaria, and to the end of the earth." (ESV) Jesus is calling all Christians to be His Witnesses.
When I read this passage, I often think of what I've heard from others about the power of eyewitness testimony in a courtroom. When we look at what is the most crucial testimony in a court of law, there are three: One is a picture or video taken of a person committing a crime. But, depending on the quality of the picture, that can be ruled inaccessible. Another is an eyewitness that testifies they saw a person doing something, which can the most powerful testimony of all. Depending on the credibility of the person who is the eyewitness, almost nothing can defeat that testimony.
At One Eight Catalyst, we have seen God personally do amazing things through His Son Jesus in our own lives and in the lives of hundreds of thousands of Chinese over our years. Because we are now witnesses, we want to tell whoever will listen to us about what He's done in our lives and what He's done for them. In this way, we want to be a catalyst (a change agent) to help other witnesses of what Jesus has done in their own lives to know how to share simple tools like their testimony and a simple Gospel illustration. This will come through seminars and workshops, both in our facility and in many churches nationwide.
Worldwide, 47,000 people die every day beyond the reach of the Gospel, meaning they did not ever even have a chance to hear the Greatest Story ever told. We pray diligently that God would use us in whatever way possible to reduce that number.
Whether at home or abroad, we are witnesses to what we've seen to those in our local area, in our country, or around the world. That is One Eight Catalyst, and we'd love to have you join us as witnesses to what Jesus has done in your life as well!
Mike